Mobile shredding service brings a mobile shredding truck to your location. Albuquerque Shredding Service sends out shredder trucks that are totally self-contained and will run without any outside electricity. They will shred in minutes what it would take you days to do with a standard office shredder.
Mobile shredding is popular with many people because they can watch the shredding. This is required if you are dealing with negotiable instruments including un-cashed checks and stock certificates.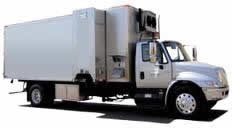 The trucks shred 6,000 pounds every hour so many projects only take a few minutes. In less than 15 minutes, they can finish the typical business shredding purge. They can handle anything from a box of documents to warehouses of documents. The shredders have no problem with staples or paper clips.
For regularly scheduled shredding, secure bins are placed in your office for free. You simply collect any documents. The driver shows up on a regular schedule and protects your sensitive business data from falling into the wrong hands.
How Mobile Shredding Works:
Save up and gather the papers you need destroyed. No need for sorting through staples or paper clips.
A secure truck comes to your location and your papers are shredded into a secure compartment of the truck. You can witness the whole process.
A Certificate of Destruction is presented for everything completed.
The shredded bits are compacted, pulped down, and recycled into tissue.
Get Free Quotes on Mobile Shredding Services in Albuquerque
On-site shredding services will send a truck equipped with an industrial shredder to your location and shred your documents right before your eyes. To receive free quotes, give us a call at (505) 288-3530 or fill out the form.